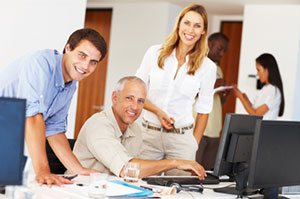 Whether it is a redesign of an existing website, development of a brand new site, the addition of needed functionality, or any other web-related need, Syberplex has the web design expertise you need. Our MN based web design company has the passion and website experience to develop a site that meets any objectives you might have. Let us take your website to the next level with the latest web design technologies, ecommerce development, and CMS (content management system).
Syberplex website design work and clients have been featured in numerous media publications including:
Syberplex is one of the leading website design companies in Minnesota. We offer web design services and ecommerce web design for companies of all sizes and budgets. We also provide a variety of web services to companies such as website design services, website programming, and website redesign. We not only serve Minneapolis and surrounding Minnesota area companies, we have many clients nation wide. Syberplex's team of web designers and web programming gurus would be happy to take your project on starting with a FREE consultation!
Our web design company provides professional services and individual approach to each and every client. The creative web design, reliable programming solutions and innovate flash animation that our professional team offers will help you establish a unique company image and presence on the Internet. We take into account every detail of your business presentation to create the website design you have always wanted at the reasonable price you have always hoped for.