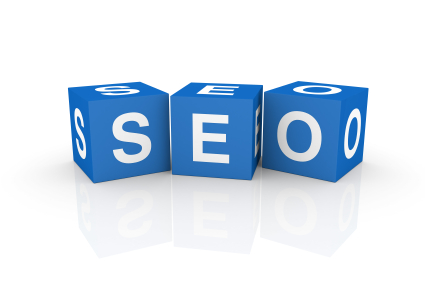 Search Engine Optimization MN
Search Engine Marketing Benefits
More profit
More sales
More visitors
Higher Search Engine Position
More leads
Positive ROI
Search Engine Optimization Definition
Search engine optimization is structuring multiple pages on the Web site and the content of those pages to achieve high position on organic search engines such as Google and Yahoo. Search terms are carefully selected and skillfully woven into the fabric of your web pages.
Search Engine Marketing Definition
Search Engine marketing is the combination of keyword research, search engine optimization, information design, copywriting, link development and pay for click advertising to achieve beter position on search engine results pages, increase targeted taffic and drive business success.
Search Engine Marketing Goal
To drive dramatically increased amounts of profitable traffic to your site with the best return on investment.
To win, Web pages must focus exclusively and thoroughly on the selected keywords which must be repeated the right number of times (not too few, and not too many), and positioned correctly on the page. To make a strong impression on your readers and search engines, support important themes with multiple pages.
Search Engine Marketing Services
Analyze needs, goals, opportunities, challenges
Research keywords, competitive sites
Design search engine strategy

Select keywords
Document analysis and selections

Optimize Web site for Search Engines

Structure Web site
Design pages for high placement

Register with (submit to) on line directories if necessary
Submit to appropriate pay for inclusion sites if appropriate
Pay for click

ROI research, and recommendations
When ROI positive

Set up account
Write ads
Place bids

Track and report results
Continually measure, improve and expand
Research, Analysis, Recommendations and Strategies
We learn your business objectives, objectives for your site, Web site plans, promotional plans, and budget. Using your input, clues from your top competitors, and keyword selection tools, we determine the set of keyword phrases most likely to position your site high in the search engines and drive qualified prospects to your site.
We recommend a strategy for promoting those keywords on your home page, other pages, data-driven product pages (if you have them), and Pay for Click advertisements.
Benchmark Before Optimizing
Web position for important keywords is measured and documented to identify where improvement is needed and to establish a basis for comparison. We search for multiple keywords on multiple search engines, and generate a report that can be seen on a private Web site.
Monitor and Improve Results To Stay Ahead
Search engines are constantly changing. Your competitors are constantly improving. You may have not budgeted for a strong enough first effort to take the lead and keep it. Sometimes we make wrong decisions the first time. Some things do very well, and you may want to build on that success.
To get ahead, stay ahead, and expand your good results, you need to measure your success and failures, and make appropriate changes.
We monitor your Web traffic statistics with tools provided by your Web hosting provider and again generate Web Position reports. We analyze results, discuss them with the client, come up with a plan and implement it, typically on a quarterly basis.